Our beans are sourced from small coffee plantations (or fincas) where the locals are assisted with learning how to produce better organic coffee, thereby providing them with pure drinking water (no fertilizer) and you with something better for your body. Each of our beans has a unique and touching background, click the links below to learn more.
---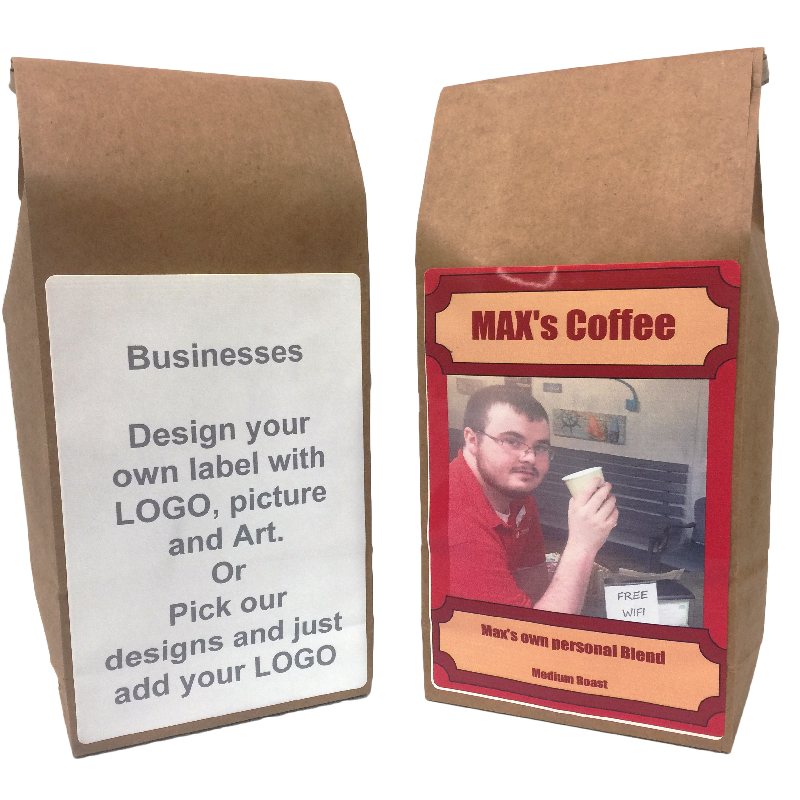 Create your own custom blend!
You decide which beans go into your personal blend. We will print a custom label from your pictures or logo at no extra charge for basic 6″x4″ label.
All blends under $20 a pound. Free shipping on two pounds or more. Bulk pricing for coffee shops, restaurants, hotels and other businesses.
BUILD A BLEND